NutriScience Ambassadors & Riders
Kate Dwyer
Kate is one of the highest profile dressage riders in Ireland with a string of exceptional results to her name, including becoming the first ever Irish rider to win a 5* Grand Prix Special. She achieved this amazing feat in Doha, Qatar in 2020 with her horse Snowdon Faberge. Kate was also a member of the team that achieved Olympic qualification last year; a first for Irish dressage. Kate is on the Irish Dressage Olympic Squad for Tokyo 2021 and uses NutriScience products Equine Gold and Arthri Aid on her string of horses.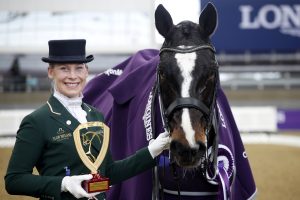 Alberto Giugni
Italian event rider Alberto is a proud Brand Ambassador for NutriScience. Alberto is a mainstay of the Italian event team who is based in the UK. He represented Italy at the European Championships in 2005 at Blenheim and at the World Equestrian Games in 2006 at Aachen, Germany. Alberto regularly competes at international level both in the UK and Ireland with a string of high-profile results including having his horse Mischievous achieve Olympic qualification with a second one nearly qualified too. Alberto also runs the very successful Downs Equestrian Centre in Wiltshire, a purpose build facility for competition horse preparation. Alberto has been using the NutriScience range for a number of years with great success. A particular favourite is the AnxiKalm Triple Strength Gel, which has become an integral part of the event routine for any horse that gets tense in the dressage or show jumping.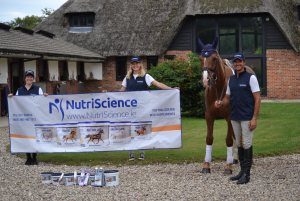 Siân Coleman
Irish eventer Siân Coleman is the latest rider to join NutriScience as a Brand Ambassador. Siân is a very well-established event rider based in Mallow, Co Cork. She has had a string of high-profile successes both in Ireland and the UK, with one highlight being winning the CCI*** at Camphire last year. She has a very versatile team of horses including two horses at 4* level as well as multiple Young Horse World Championship horses. Siân is a member of the Irish Olympic Horizon squad and is aiming for 5* competitions in 2021. Siân has been using  AnxiKalm Compete with great success. She has found that it is has really helped with very enthusiastic horses making them more level and ridable. Siân is a big fan of AnxiKalm Compete as it so safe to use on competition horses with no prohibited substances present so there is no stress on that front.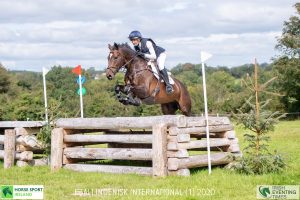 Alicia Griffiths
A lifelong equestrian Alicia rode up to PSG and trained to Inter 1 until suddenly and unexpectedly, she lost her eyesight at the age of 19. Her love and passion for horses gave her the determination to continue on as a para rider. Alicia has competed for the UK in para dressage with Agreus Ophelia (aka Darcy) at silver level and gold level. In 2019, she was selected for Team GB to compete at Bishop Burton and Keysoe with Darcy. As a result of winning internationally, Alicia and Darcy have now been selected and invited onto the British Equestrian Federation Podium Potential Pathway. In April 2019, Darcy was diagnosed with Grade 4 ulcers and on veterinary advice, GastroCare was added to the feeding regime. GastroCare helped Darcy's ulcers and remains an essential part of the feeding regime. For 2021 Alicia is looking forward to home and internationals where she's aiming for 2 and 3 star events.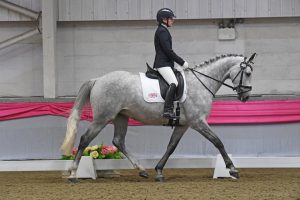 Ciaran Glynn
Ciaran is an International Event Rider who has competed up to European Championship Level. He has competed at 5* events at Badmintion and Burghley in the UK as well as been successful at domestic International in Ireland. He is an FEI Level 1 Coach and trains riders, organizes and gives clinics at Killossery Lodge, his base in Swords Co. Dublin. Ciaran brings on both young stock and competition horses from Killossery. Ciaran has been using a variety of products from the NutriScience range, including Equine Gold, and can really see a difference in his horses.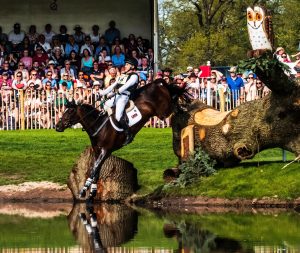 Dr Alison Holden BVSc MRCVS
Dr Alison Holden is a full time vet and international event rider based in Piltown, Co Kilkenny. Alison has a string of event horses ranging from 4* to 1* and competes all over Ireland and the UK. Alison knows the importance of maintaining joint health in event horses, it is a key part of their management regime. Since introducing Arthri Aid to their diet, Alison has found a significant improvement in their paces and movement.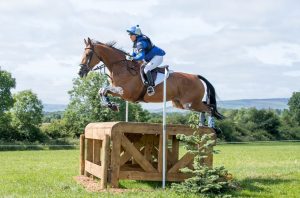 Shane McKenna
Shane is a very successful show rider based in Holycross Co. Tipperary. He runs the McKenna Show Team and competes to a very high level with a variety of horses across Ireland and the UK. He has achieved countless wins and placings at the Dublin Horse Show over the years and well as being crowned Coloured Horse Champion at the Dublin Horse Show in 2019. He is also a respected show judge on the Irish circuit. Shane is a advocate of Arthri Aid, which really aids joint health and mobility in his horses.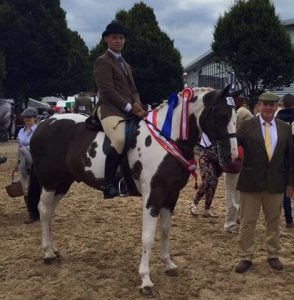 John Roche
John is a very successful producer of show horses. John has won copious in-hand and young stock championships at shows all over Ireland. His greatest successes have come through his numerous wins and championships at the Dublin Horse Show over the years. John uses Equine Gold on all his horses and young stock to ensure they look and feel their best.