Creatine Plus Greyhound Performance Supplement
Creatine Plus can help to increase speed and delay fatigue during intense training and competition.
---
---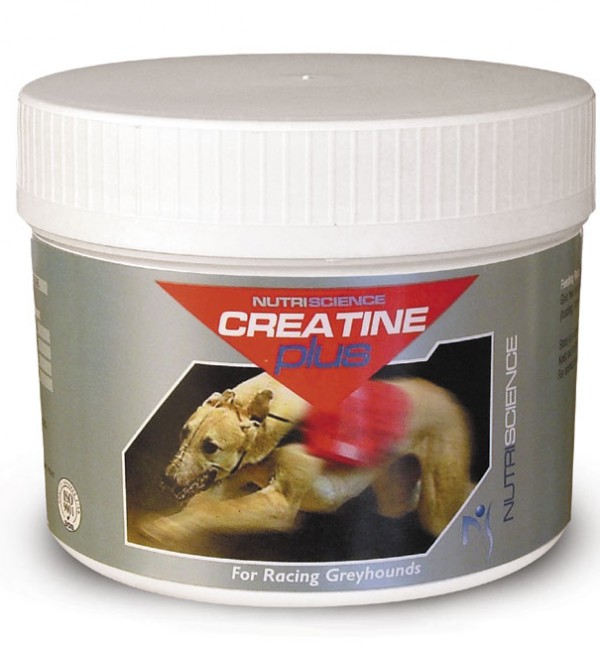 Product Testimonials

Additional Product Info
Creatine Plus is a performance supplement for racing greyhounds. Creatine Plus, in conjunction with intense training, can help to increase a grey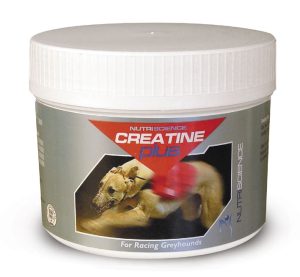 hound's power, thereby increasing speed and delaying fatigue. Feeding Creatine Plus in the run up to a race ensures the dog has the maximum energy where and when needed to improve it's endurance.
Creatine Plus is an ideal supplement for greyhounds who need that extra boost.
Crude Carbonate                       55%
Crude Protein                           43%
Crude Oils & Fats                     <0.5%
Crude Fibre                              <0.5%
Crude Ash                                1.5%
Moisture                                   2%
Feeding Recommendations                 
Initial :              Feed two scoops three times daily for four days.
Maintenance :   One scoop daily thereafter.
5ml scoop enclosed
Creatine Plus comes in two sizes:
Creatine Plus Powder 1.2kg and Creatine Plus Powder 400g