Farrier's Choice Hoof Care and Protection Supplement
Scientifically designed by NutriScience to aid hoof care and protection
---
---
Farrier's Choice Hoof Care and Protection Supplement | Price: €56.02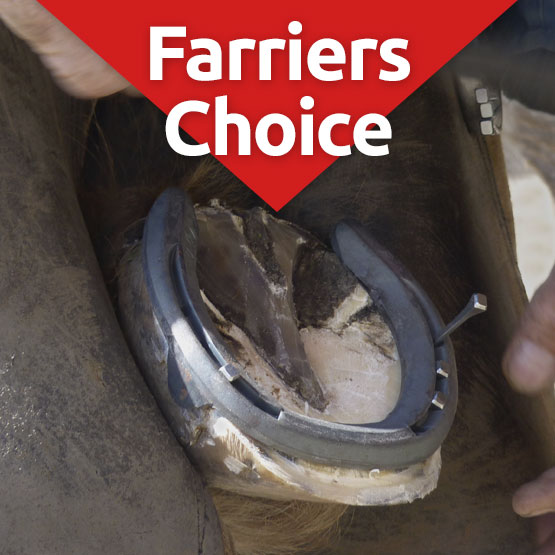 Product Testimonials

Additional Product Info
Farrier's Choice promotes hoof growth and improves the bonding and resilience of the hoof wall.
During dry weather a large proportion of horses develop hoof cracks. This is caused by the drying of the hoof wall and can lead to reduced flexibility and load-bearing difficulties during exercise.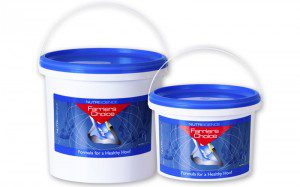 Synthetic work surfaces and roadways may also increase the stress on hoofs. Those on high grain diets have also shown the potential for brittle hoofs and sensitive feet.
How Farrier's Choice Works
MSM is rich in sulphur and this aids hoof development and tensile strength in particular. Zinc oxide improves the hardness of the hoof and can be especially effective with foals following orthopaedic work. Biotin in turn improves the elasticity and quality of the hoof.
Expect to see the benefits of using Farrier's Choice after six weeks as new hoof begins to grow.
Symptoms of bad hoof quality include:
Cracked and brittle hoofs
Sand cracks
Hoof softnessness
Poor hoof growth
Farrier's Choice contains:
MSM
Zinc Chelate 25%
Biotin
Methionine
Ingredients (Per 20g):
Biotin                                                25mg
Calcium Carbonate                          7,500mg
MSM (Methyl Suphonyl Methane)   2,500mg
Zinc Chelate 25%                           452mg
Cysteine                                          2mg
Mix 20g per day with your horse's feed.
Farrier's Choice is available in 1.2kg packs (60 days) and 3kg packs (150 days).