RevitalAid Recovery Supplement for Dogs
Help them through the tough times
---
---
RevitalAid Recovery Supplement for Dogs | Price: €0.00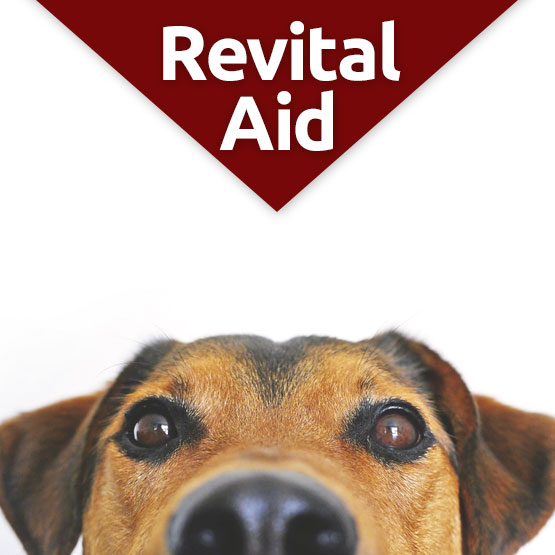 Product Testimonials

Additional Product Info
RevitalAid is a general multivitamin feed supplement which is specifically designed for small animals. Dogs can be deficient in a particular vitamin or mineral and this may not be immediately apparent.
RevitalAid provides a complete combination of minerals and vitamins to me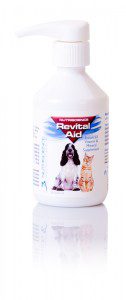 et the daily requirements necessary for dogs to attain the maximum level of health and vitality.
Correct Balance. It is not always possible to achieve and maintain an ideal diet. The nutritional content of food can vary greatly making it difficult to achieve the correct dietary balance. Also, certain vitamin and mineral changes are required at different stages in the canine life cycle, in particular in puppies and older dogs. RevitalAid has been specially formulated to ensure that your dog gets all the essential nutrients that make a real difference.
Improve Appetite (for fussy eaters). RevitalAid has been specially formulated to help improve appetite. The tasty caramel flavour is well liked by dogs and the liquid form is easy to use.
Vitamin Requirements:
Vitamins and minerals are essential for a healthy, quality life. However due to illness, age, extra stress (e.g. pregnancy or surgery), or poor diet, a pet may require a supplement such as RevitalAid to meet their daily requirements.
How does RevitalAid Work?
RevitalAid contains all the essential vitamins and minerals necessary to meet the daily requirements of your dog.
Requirements for certain vitamins and minerals can be significantly increased during recovery. RevitalAid Recovery Supplement is particularly recommended:
after illness
during convalescence & recovery
post trauma, infection & surgery
during & after pregnancy & lactation
RevitalAid Contains :
Nutrient

RevitalAid
mg per 10ml          
Minimum
Nutrient
Requirements
of 10kg adult
dog/cat)
Thiamine HCL
0.45
0.02
Riboflavin
1.97
0.5
Niacin mg
5.9
2.25
Vitamin B12
(Cyanocobalmin) mcg
0.035
0.5
Vitamin B6 mg
0.49
0.22
Biotin
0.55
N/A
Folic Acid
0.11
0.04
Vitamin C
(Ascorbic acid)
7.2
N/A
Pantothenic Acid
1.57
2
Iron
12.95
6.5
Iodine
(Potassium Iodide)
0.295
0.12
Potassium
(Potassium iodide)
890
Choline (Chloride)
0.18
250
Selenium
10
22
Copper (11)
Sulphate Pentahydrate
0.005
0.006
Manganese (sulphate)
0.73
1
Zinc (gluconate)
18.47
7.2
Vitamin A
5.2
750
Vitamin D3
(Cholecalciferol) i.u.
3
80
Vitamin E
(D alpha tocepherol)
57.6
5
References
1. National Research Council, Washington, DC: National Academy Press, 1985
2. Hand et al. Small Animal Clinical Nutrition, 4th Edition. Mark Morris Institute, 2000.
RevitalAid Recovery Supplement for Dogs recommended dosage:
| | |
| --- | --- |
| Cat weight | Daily dosage |
| 0-5kg (0-11lb) | 2.5ml |
| 5-10kg (11-22lb) | 5ml |
| 10-20kg (22-44lb) | 10ml |
| >20kg (>40lb) | 15ml |
RevitalAid comes in a 250ml size caramel flavoured liquid with measuring pump.