Thanks for your Order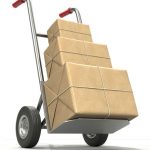 Thanks for placing your order with us! Your order is now processing and will be shipped as soon as possible. If you have any queries, please contact us.
Don't forget to sign up to our mailing list, like us on Facebook or follow us on Twitter for exclusive special offers, discounts and lots of useful information to help you care for your animals.
Sign up to our mailing list for exclusive special offers